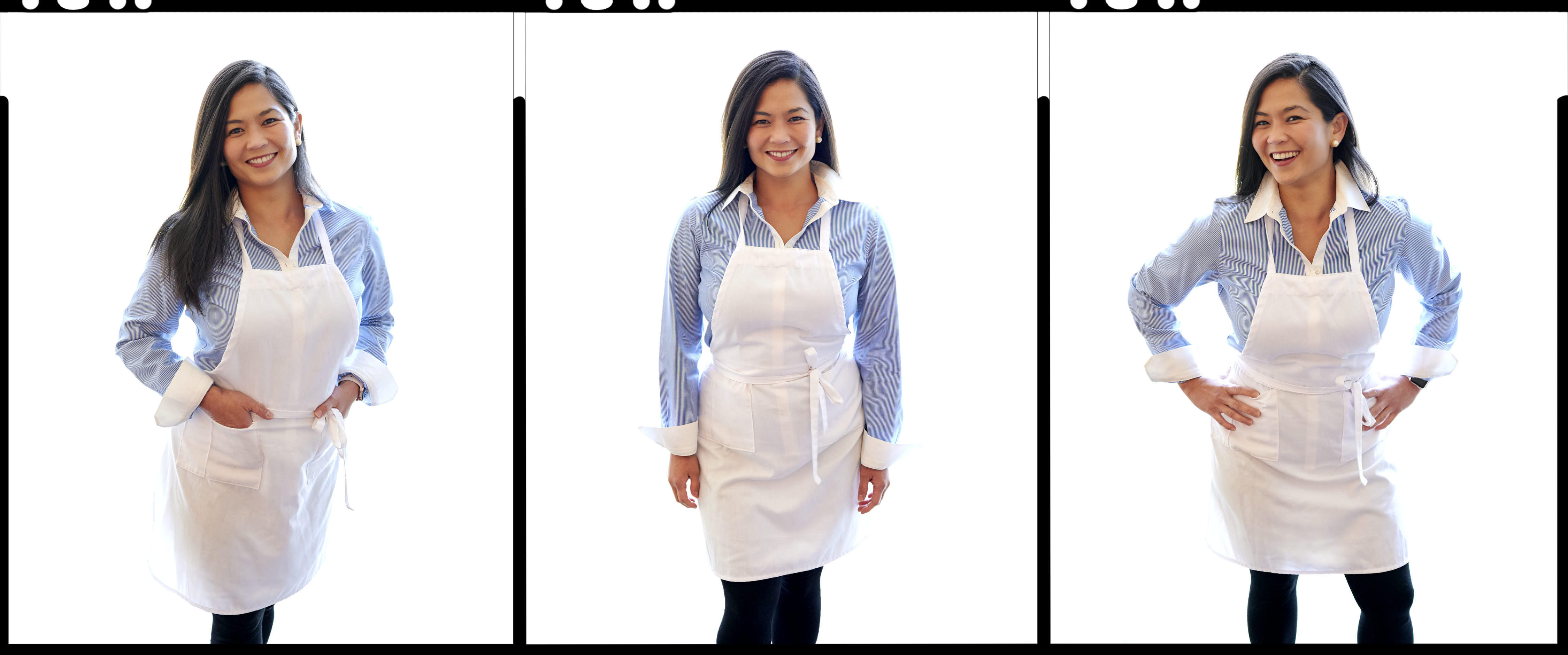 Patricia Gamboa 
Hospitality is in my blood. From my first business selling homemade brownies in the 6th grade to running a national events business, taking care of people became a core theme of my life.  
One of the most critical pillars was food. When I was 8 my mom sent me to Le Cordon Blue's cooking summer camp where I learned now to bake an apple pie.  Our nannies would assemble pies, the cook would bake them and I called all my mom's friends to buy my pie. I sold pies every holiday season until I left to take up my A-Levels at Bellerby's College in England.  
School was hard. So, the idea of making something and selling it for profit became a critical outlet for me. My high school grades were so bad I couldn't get into a traditional college, so my parents sent me to the Center for Culinary Arts, Manila (I grew up in the Philippines).  
Upon graduation, I moved to Los Angeles where I became a junior pastry chef at Morton's in West Hollywood. At 21 the door to baking and planning Hollywood parties opened wide. I helped plan parties like the Vanity Fair OSCARS After-Party, the Emmys and the Grammys. 
A year after I worked at Morton's, I opened my own event planning firm, Patrician Company. I started from my ex-fiancé's guest bedroom with $700.00 to my name and a borrowed laptop. I grew Patrician Company to an annual revenue of $2.5m while delivering flawless events across the country.
Along the way, I've been able to dig wells in Nepal and Uganda, built schools in Iraq and Afghanistan and provide shelter for sex-trafficked teenage girls in Mogadishu, Somalia.  
These days I live in Irvine, CA. After starting my mornings at 5 AM with a run (my biggest addiction) or yoga, I go to work building Working Woman's Food. Currently helping over 2,000 people nationwide, Working Woman's Food (or WoWoFo for short) helps busy women prepare tasty meals with exciting meal plans and simply grocery lists. 
After a long day of thrilling work, I end with a cocktail. My favorite right now is a Vesper Martini.  I cook every night and can't wait to eat leftovers.